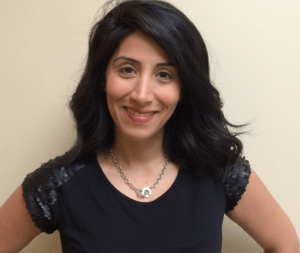 Hannah Esmaili M.S.W., R.S.W., M.Ed (C.Psych) is a psychotherapist at Counselling 2 Wellness. She received a Masters of Social work from York University in 2008, then went on to obtain a Masters of Counselling Psychology from The Ontario Institute of Studies in Education at University of Toronto in 2015. Her experience provided her with a wide range of knowledge which includes conducting psychological assessments, providing therapy, and facilitating groups with women experiencing mental illnesses. She has primarily worked with outpatient youth and adults whom experience psychosocial issues.
Hannah's previous experience includes 10 years of providing treatment to clients in private practice and in an outpatient hospital setting. She has experience working with individuals diagnosed with anxiety, depression, post traumatic stress disorder, low self-esteem, anger management, grief and loss, addiction and marital, family, relationship distress. Hannah primarily draws on emotion focused therapeutic modalities along with mindfulness based cognitive therapy in her practice with vulnerable sectors.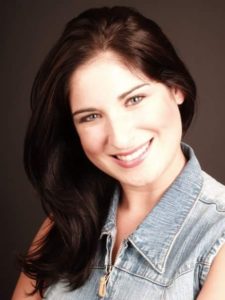 Sarah, is currently attending the Adler graduate school in Toronto. She is studying  play therapy through Play Therapy Canada and Play Therapy International. She is under clinical supervision from a clinical play therapist in the Toronto area. Sarah has extensive teaching experience in the performing arts and specializes in dramatic arts.  She realized that in teaching creative expressions such as: drama,music and dance she was more interested in her student's emotional wellbeing, than their academic performance. Her interest in play therapy heightened when she realized that many of her students with behavior problems, learning disabilities and low self-esteem were greatly benefiting  from her play focused teaching. This prompted Sarah to explore the notions of therapeutic play when working with children.
Sarah's focus in her practice is to use play therapy, as an effective and powerful therapeutic approach that will help a child be the best they can be. Children use play to act out their emotions, memories and fears. Sarah's goal is to use this  form of therapeutic play to enable the child to explore repressed thoughts and emotions through their unconscious.  Play therapy has been widely researched as an effective and developmentally appropriate method for working with children dealing with the following types of concerns including: depression, grief, social adjustments, trauma, cognitive or speech difficulties, fear and anxiety, abuse, aggression/acting out behaviours, attachment difficulties, autism, chronic illness and disability, parental separation or divorce.
Dr. Anita Chopra D.C., B.A. graduated with her Doctorate of Chiropractic from New York Chiropractic College in Seneca Falls in July 2011. While in New York, she completed her internship at the New York Chiropractic College Levittown Health Centre in Levittown, NY. Prior to obtaining her Doctorate she completed my Bachelors of Arts from the University of Western Ontario in London, ON. Dr. Chopra is licensed to practice in Ontario through the College of Chiropractors of Ontario. In addition to being able to practice in Ontario, she has completed her Board Examinations to practice in the US.
She is happy to be serving the communities in which she grew up in. She is currently accepting new patients in Etobicoke and Brampton. Dr. Chopra enjoys working with patients of all ages – infants to adults.
Her goal is to optimize your health and wellness and get you to work at your maximum potential. Dr. Anita Chopra is focused on the promotion of health and wellness, and the prevention of illness.
Hannah Esmaili-Counselling2Wellness Inc.
2896 Bloor Street West, Etobicoke, ON
416-999-8618