Hannah Esmaili
"Trust my 10 years of experience and proven success to guide you to wellness"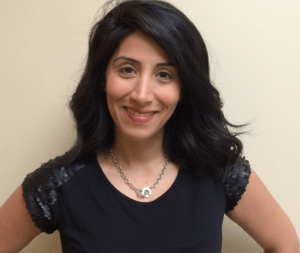 Are your feeling consumed by your emotions and thoughts? Have you wanted to start therapy for some time, and feeling ready to take the next step to gain direction and support. Are you interested in exploring talk therapy as opposed to taking medication? As a leading specialist in treating marital problems, depression and anxiety disorders, I can help you reach your emotional goals.
Trust your care in my hands, I have over 10 years of experience providing treatment to individuals, families and couples in West Toronto and Etobicoke . I will strive to offer you a safe and comfortable environment. Through a meticulous approach, I will attempt to help you work through a host of concerns, in an effort to give you a healthier outlook on life. I focus on supporting you to begin to challenge and change negative patterns that may be preventing your happiness.
I have experience working with individuals diagnosed with:
anxiety
post-traumatic stress disorder
childhood trauma (4-11 years old)
pre-teen issues (12-14 years old)
teen issues (15-18 years old)
low self-esteem
anger management
grief and loss
stress
addiction
trauma
abuse
marital problems
family and relationship distress
postpartum depression
I  offer counselling services using a wide range of approaches that include:
Emotion-focused therapy (EFT)
Mindfulness based cognitive therapy (MBCT)
Cognitive behavioural therapy (CBT)
Dialectical behavioral therapy (DBT)
Play therapy
"I had been debating going to therapy for some time, when I finally decided to see someone, Hannah came highly recommended. I have enjoyed how experienced, knowledgeable and  supportive she is.  She has helped me to understand my depression, and the cycle that kept me feeling stuck, so I could make changes in my life. "
Elizabeth | Pleased Client
Hannah Esmaili-Counselling2Wellness Inc.
2896 Bloor Street West, Etobicoke, ON 
416-999-8618